Responsibility and moral awareness
At Pépinières RISPE we are aware of our responsibility in the tree-growing industry , of the issues at stake and of the dangers threatening certain fruit varieties; hence we consider it our duty to protect all our trees by using strict growing techniques.
We also seek ever-safer methods of culture and endeavour to create the best environment to convey the trees to the producers, and provide them with sound advice on how to care for their orchards. Pépinières RISPE aspires to be a privileged partner to producers.

Pépinières RISPE cares for the environment and endeavours to promote responsible agricultural methods for a sustainable tree-growing industry.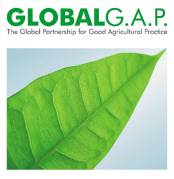 Pépinières RISPE is GLOBAL G.A.P. certified.